Fastest commercially available ablation chamber on the market
The TwoVol3 is the first ablation chamber to provide < 1 ms peak widths for both refractory and biological matrices to enable the highest resolution imaging experiments to proceed in the shortest possible timeframe.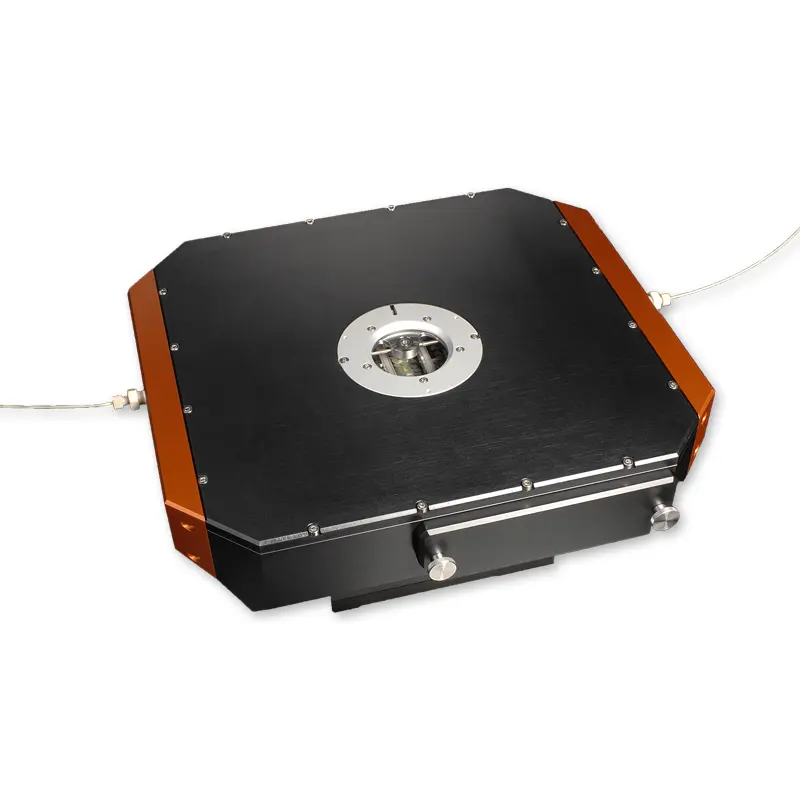 ---
User switchable modes
Can be readily converted by the user to a second "Analytical Mode" in which peak widths are more fit for purpose for non-imaging experiments
Enables fully resolved pixel acquisition up to 1 kHz
Allows a variety of applications to be performed without limiting data quality

1) Imaging Mode – for highest resolution imaging in the shortest time
2) Analytical Mode- for unmatched spatial reproducibility to limit variation (< 1.5%) in elemental and isotopic ratio determination
Aerosol transport
When combined with Elemental Scientific Lasers' Dual Concentric Injector (DCI) technology a truly linear aerosol path from ablation site to ICP is achieved.
Featuring Elemental Scientific Lasers' Typhoon purge mechanism for the fastest and most efficient removal of atmospheric gases.
Innovative and patented internal gas valving system.
Symmetrical gas flow system enables gas outlet on both the left and right of the TwoVol3 depending upon the location of the ICP.
Innovative XY stage
Fast, nano-grade, 100mm x 100mm XY stages provide 10 nm accuracy
Internal Z stage enables optimization of sample surface to "cup" geometry
Truly fixed internal geometry
---
The TwoVol3 ablation chamber is compatible with many options for specialized applications
AVAILABLE OPTIONS:
CryoCell for wet tissue and fluid inclusion analysis
Dual Concentric Injector (DCI) for 10X improved washout times
Signal Smoothers
A variety of sample chamber inserts for sample accommodation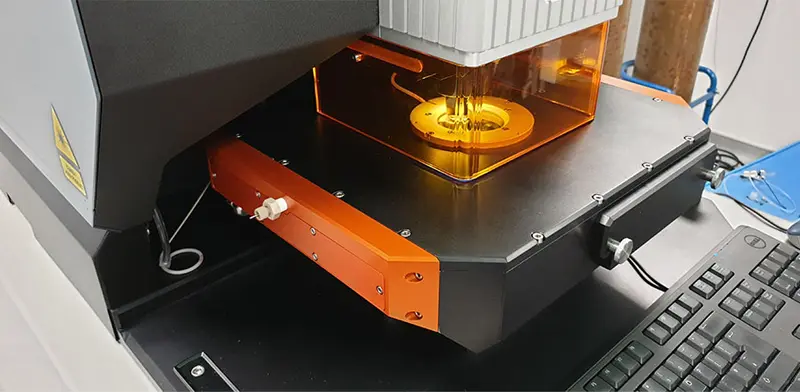 ---
Additional Laser Ablation Accessories