Echo – Stable and Controlled Split Stream Laser Ablation
Echo is the first commercially available split stream device for laser ablation. Echo enables controlled and stable splitting of the LA generated aerosol and subsequent transport to multiple ICPMS or OES detection systems.

A classic application example is simultaneous U/Pb geochronology and Hf isotope determination. In this example, Echo splits the aerosol stream and sends a desired portion to a quadrupole (or sector field ) ICPMS for traditional U/Pb geochronology and a multicollector ICPMS for precise Hf determination.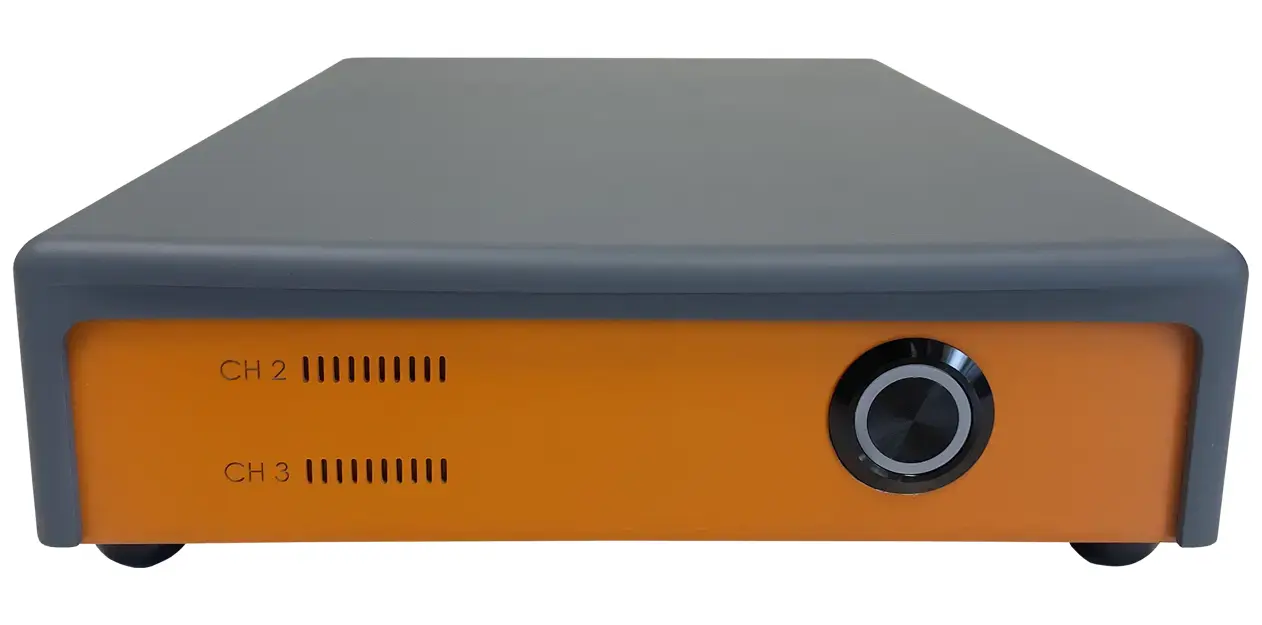 ---
Easy gas flow tuning via unique software interface
Features & Benefits:
Tunable, accurate and precise splitting of LA generated aerosol stream
Available in two channel (Echo 2) or three channel (Echo 3) configurations
Gas flows tunable via ActiveView2 software interface
Low noise pumps for stable ICPMS signal
Designed to reduce particle deposition that can lead to carryover and high backgrounds
---
Echo2 (diaphragm pump)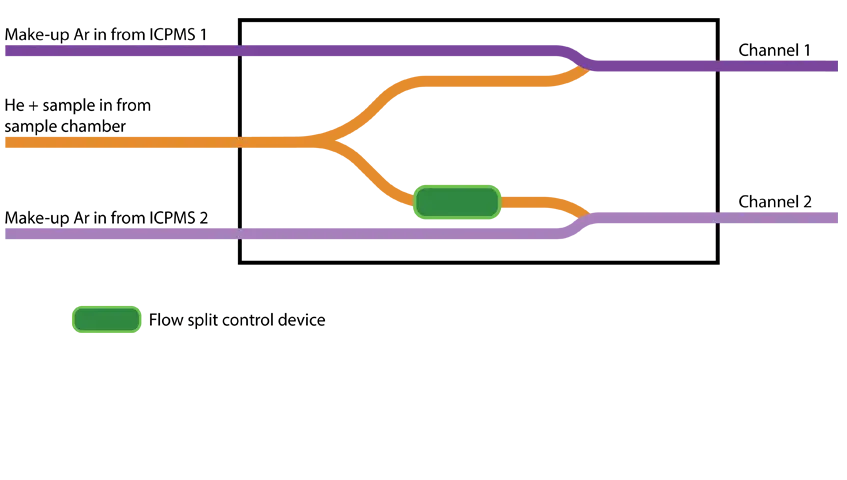 Echo3 (diaphragm pump)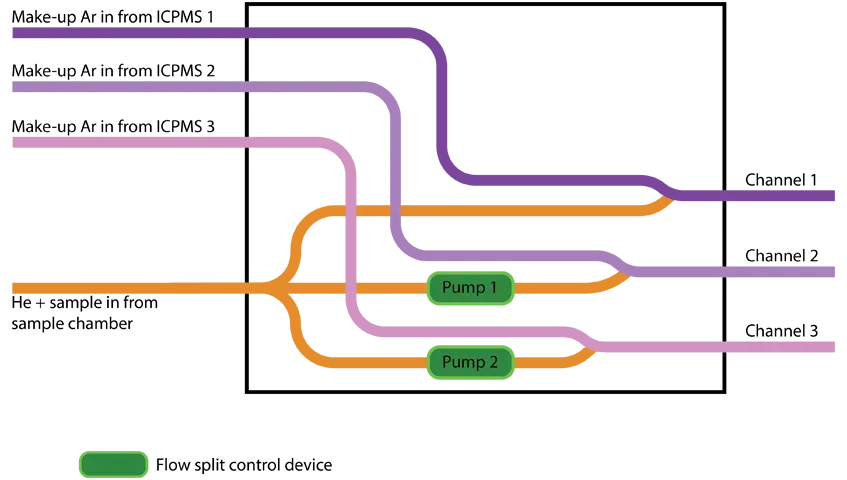 UI Channel 2 Readout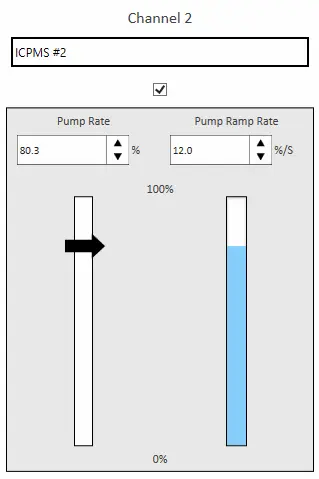 ---
Compatibility:
For all ESL series LA instruments of the following configuration:
Applications:
Simultaneous U/Pb geochronology and Hf isotope determination
Simultaneous trace (ICPMS detection) and major (ICP-OES) elemental analysis
Simultaneous ICPMS and IRMS
---
Additional Laser Ablation Accessories