Highest performing laser ablation chamber on the market
The TwoVol2 is the highest performing ablation chamber on the market. Its features include a Typhoon purge, a stage return accuracy <1.5 µm and is compatible with the ESL193HE, ESL213, ESLfemto, imageBIO266 and the imageGEO193.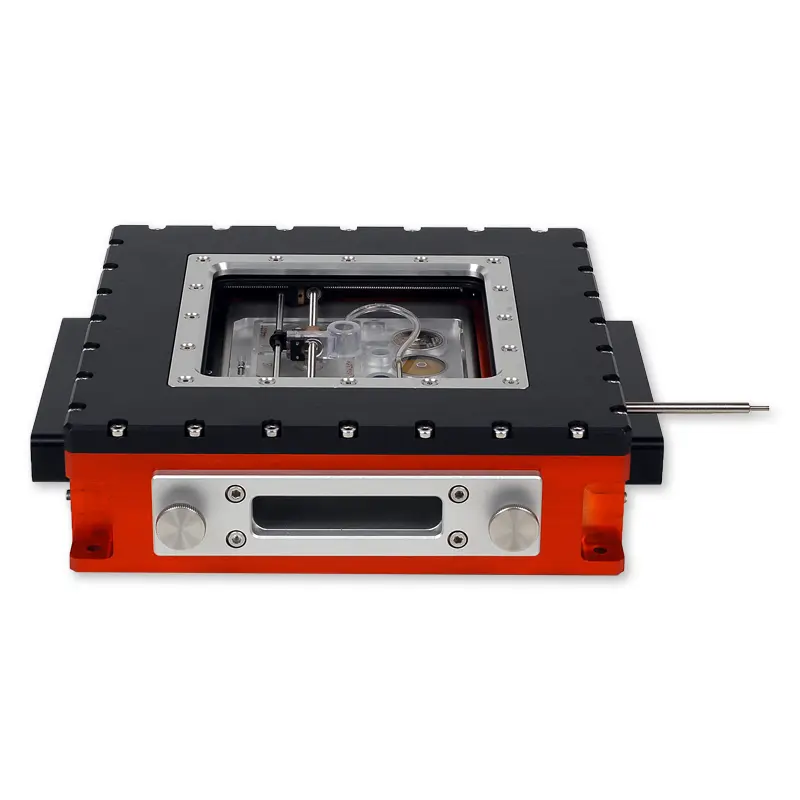 ---
Optimal positional reproducibility over large working area
<2 % RSD for a wide suite of elements in all positions in the chamber making the entire sample chamber usable.
Standard chamber working area is 100 mm x 100 mm with large format version (150 mm x 150 mm) available allowing many or large samples.
Aerosol transport
Unique Typhoon purge mechanism with dedicated bottom purge outlet for complete purge in <5 minutes – consume less gas and achieve faster time to result.
Washout time of 700 ms for 2 orders of magnitude decay, tunable via addition of signal smoother or Dual Concentric Injector (DCI).
Pinch valve for minimal aerosol disruption and easy cleaning compared to solenoids.
Leak-free operation with no complex corner seal.
Unsurpassed stage return accuracy
High precision cross-roller stages with direct, non-cantilevered stage mounting for consistent loading at all stage positions – less wear and tear on stages.
<1.5 µm short term stage return accuracy
<4 µm long term stage return accuracy
---
The TwoVol2 ablation chamber is compatible with many options for specialized applications
AVAILABLE OPTIONS:
CryoCell for wet tissue and fluid inclusion analysis
Dual Concentric Injector (DCI) for 10X improved washout times
Large Format (150 mm x 150 mm) option available
Deep volume option (100 x 100 x 52 mm) for thicker and irregular shaped samples
Signal Smoothers
Sample Chamber Inserts (spring loaded and custom options)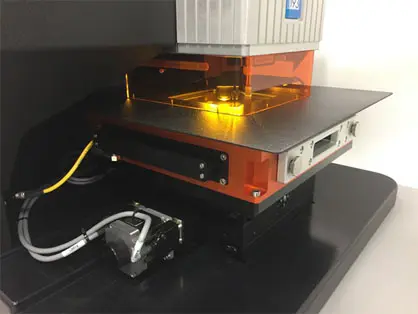 ---
Additional Laser Ablation Accessories